Our last day in Taxco started early. We got up, got ready, and went to have our final breakfast from the nuns. They didn't disappoint. The atole they gave us was so good we wanted to ask them for the recipe. Along with the atole, there was something else that was so good we wanted to ask about it... the blankets on our beds. Let me paint a picture: Taxco is freezing. It was probably the coldest I've been in Mexico, which is actually saying something, because they don't have heating. I had on pretty much every piece of clothing I could get on, and I was still freezing. These amazing wool blankets kept me warm all night! And they're super soft. So... It was about time for us to leave, so Amanda and I headed back into the kitchen to find the nuns. First, we asked about the atole. Turns out, it came from a package, so we could buy some and make it at home! Sweet! They were so nice they even gave us one so we could remember what kind it was. Then, we started trying to ask about the blankets. How do you ask if you can buy something that was on your bed? Very simply. There was a priest there that spoke English and helped us out some, but mostly, it was just a room full of nuns all sitting around a table eating breakfast, and laughing hysterically at us. They could not believe we wanted to buy their blankets! They finally agreed to give them to us, but it took them awhile to figure out how much we should pay. $150 pesos for a blanket from a monastery that I stayed at in Mexico? So worth it. And, it still keeps me warm every night :)
Fun fact about this picture: the church in the background is the main church in Taxco. Not exactly accurate I'd say, but super cool!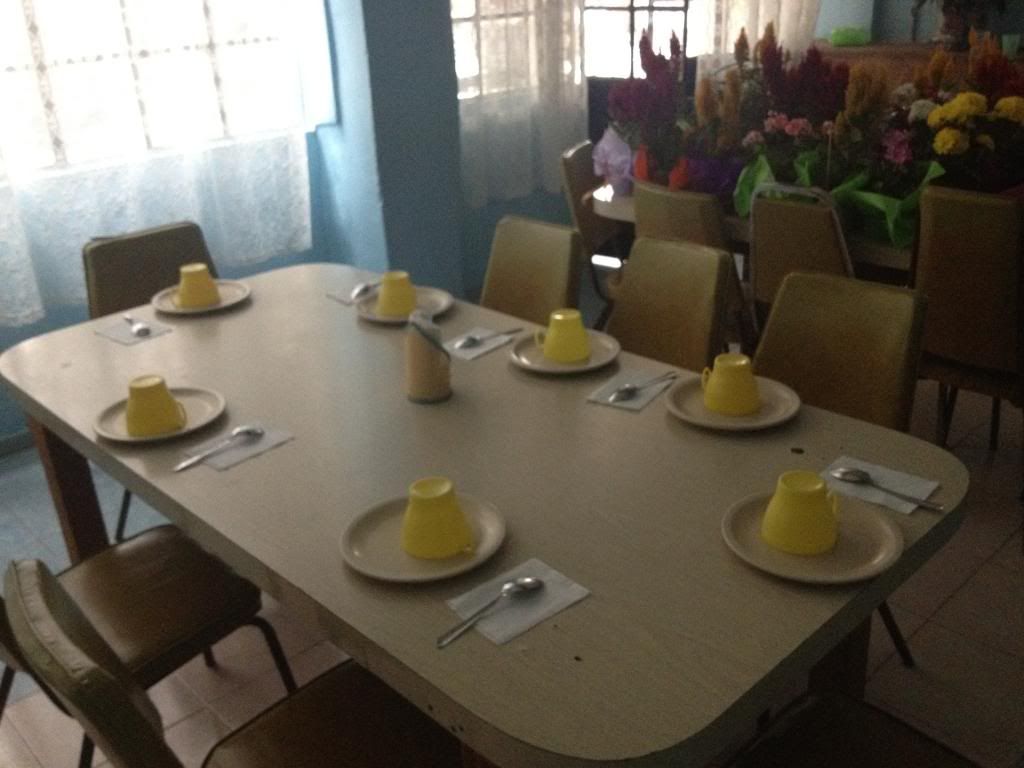 Where we ate everyday. They always had things sitting out waiting for us :)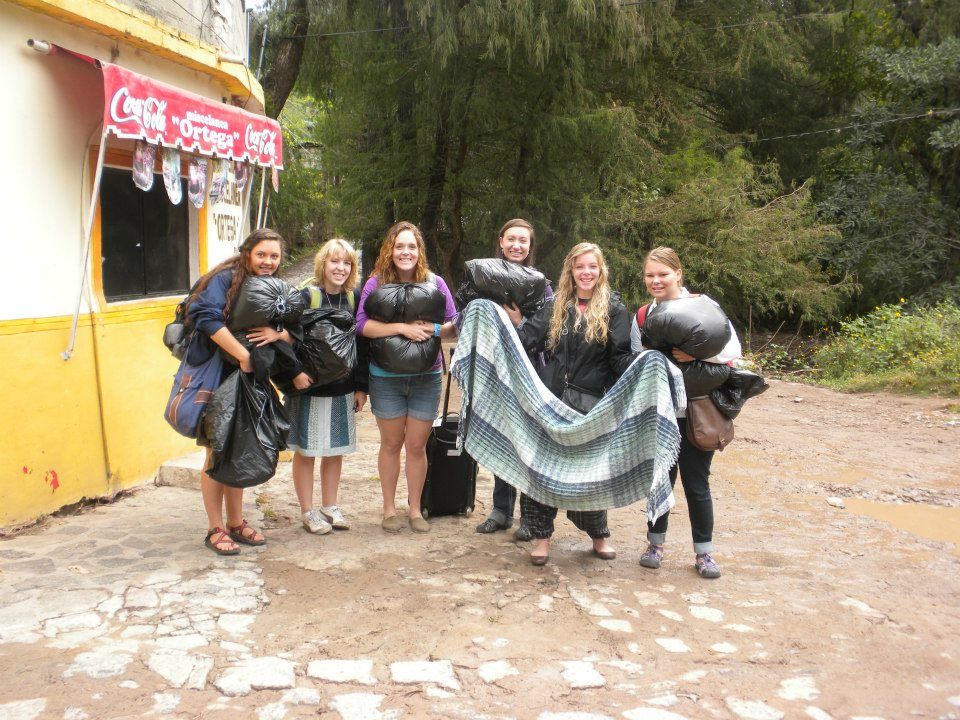 Waiting for the kumbi with all our blankets :)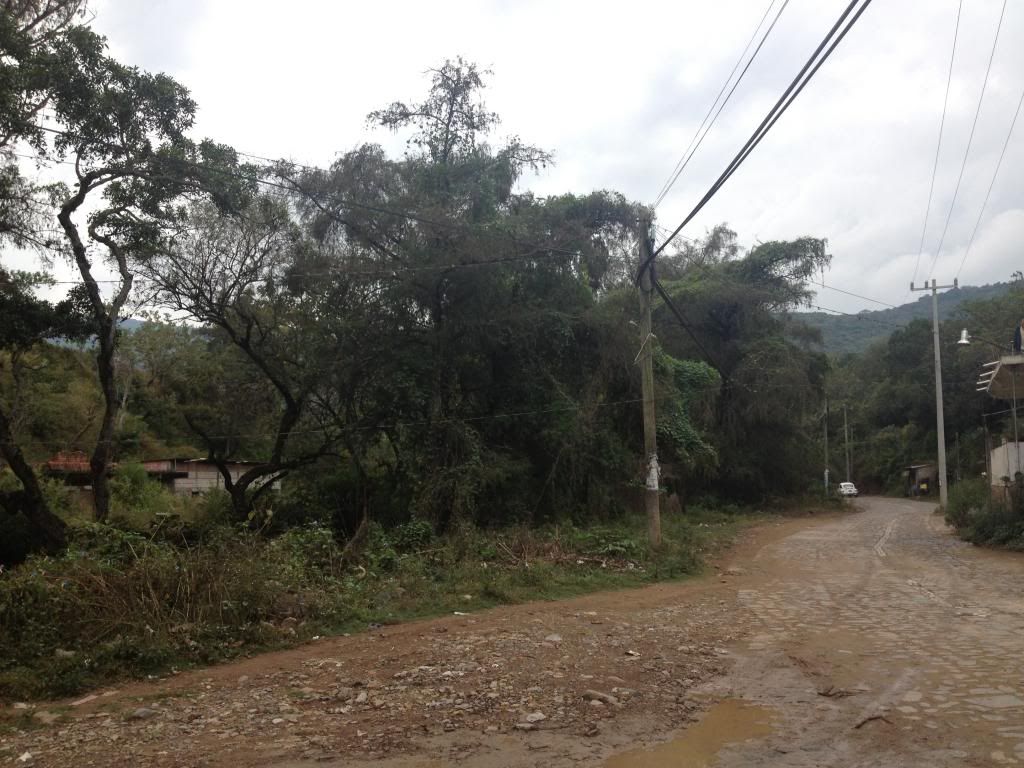 The backwoods road that the monastery was on
I love soccer fields in Mexico.
So, we got our kumbi back to the main part of Taxco. We had a bus leaving that morning to Cuernavaca. And.. We were literally minutes away from missing that bus, especially since our kumbi started going down this side street that's nearly impossible to stop on, when we thought it was going to go right by the bus station. Traffic was horrible. We finally just got out and ran to the bus station, but on the way there we saw that there was a silver market set up! We were so disappointed! We came to Taxco, the silver capital of the world, and wanted a market the whole time to buy things cheaper, and couldn't find one, and here it was, right as we were leaving. So, we ended up not buying anything and were really disappointed about that, but I guess that's just money saved, right? The important thing was, we didn't miss our bus!
I didn't actually take a lot of pictures in Cuernavaca. It was kind of cool, but it definitely wasn't a beautiful city like the others we've seen. But, I finally bought my "hecho en Mexico" t-shirt that I've been searching everywhere for, so there was that. And I tried the corn they have here in Mexico for the first time! Ever had corn with mayo, lime, parmesan cheese, and chili powder? Well, you should. Because it's basically the best thing ever. I will most definitely be making it in the States, that's for sure.
Cortez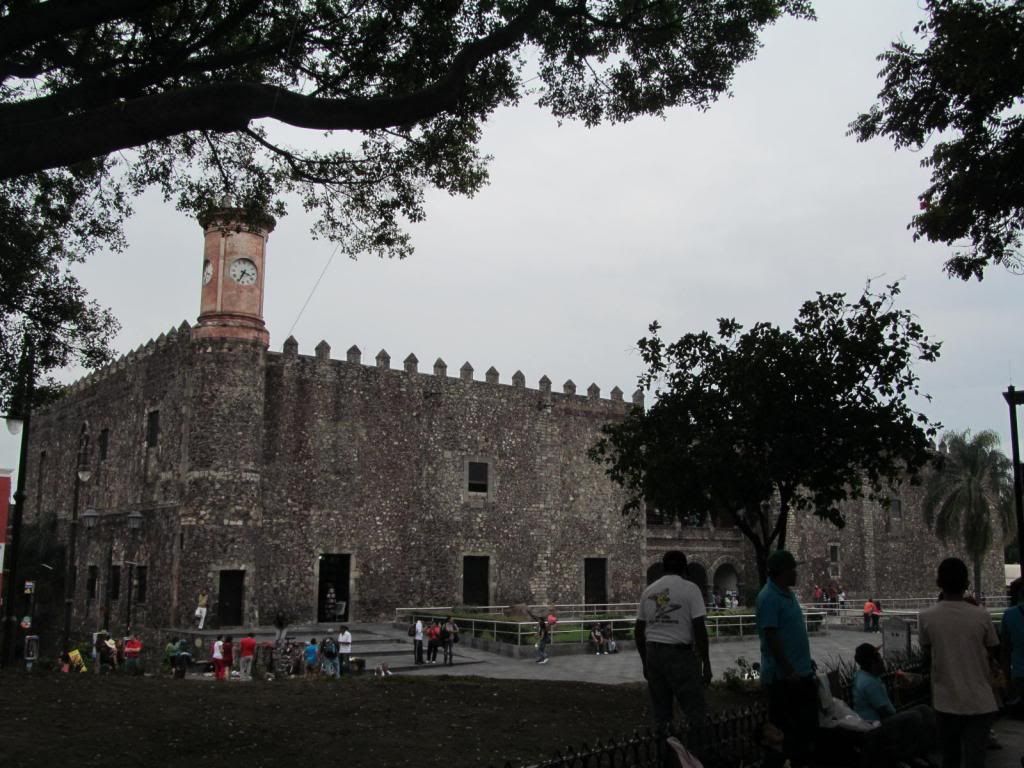 The palace of Cortez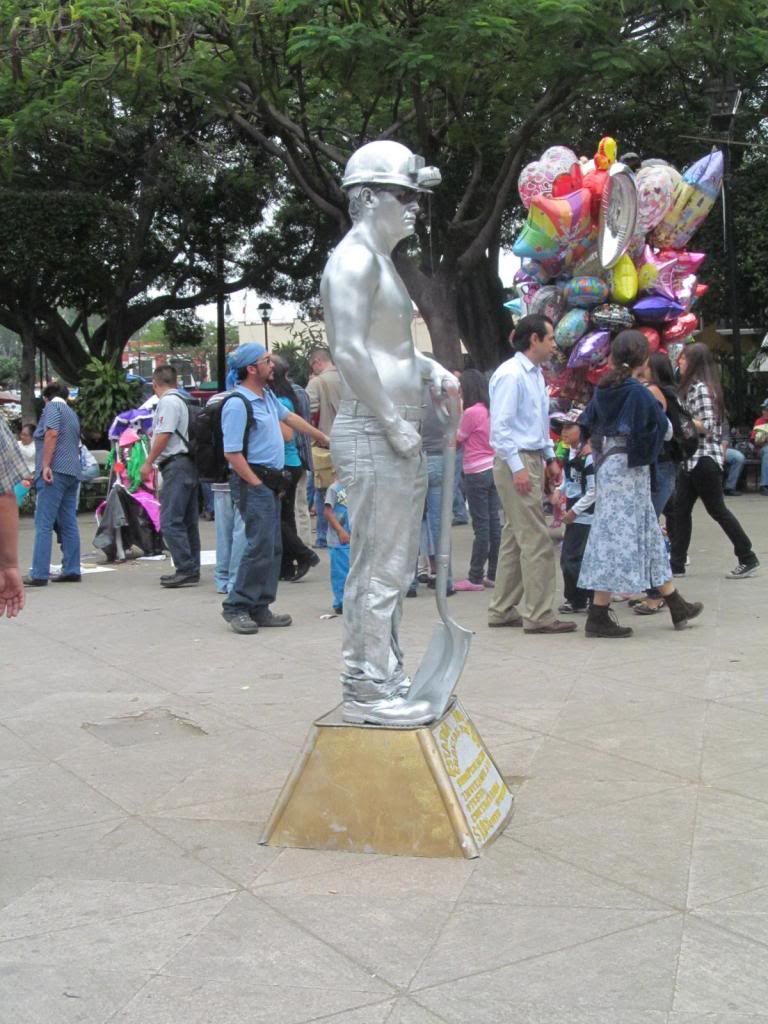 Statue or person? Sometimes, it's really hard to tell.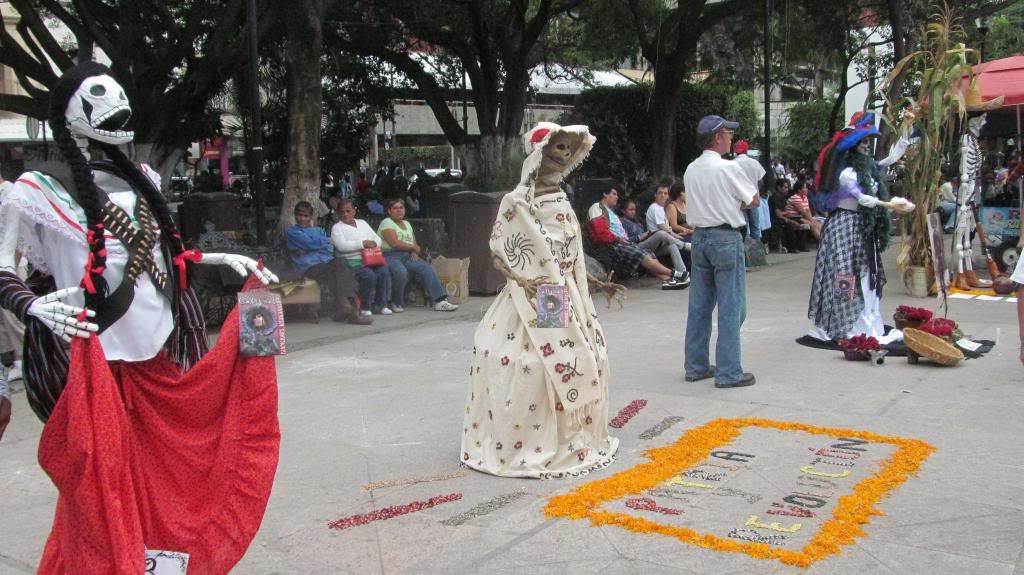 Day of the Dead decorations! I did like how into this holiday Cuernavaca gets. That evening, we went to see Hotel Transylvania, in Spanish (Yo no fui!). It was really entertaining to listen to, even though I didn't understand a whole lot. I got the basic idea though. Then we decided it was going to be a good idea to walk back to our hostel. We got lost. Which, amazingly we haven't actually done all that much here. The next day we got up and went to church, where they specifically announced and welcomed us in sacrament meeting. It was kind of funny, but they were all so nice and welcoming. We saw 5 confirmations and 2 baby blessings that day! It was crazy! The Kingdom of God is always growing :) After that, we headed back to our lovely Tehuacán. It was a long, expensive, and exhausting weekend, but looking back on it, it was a really good vacation!